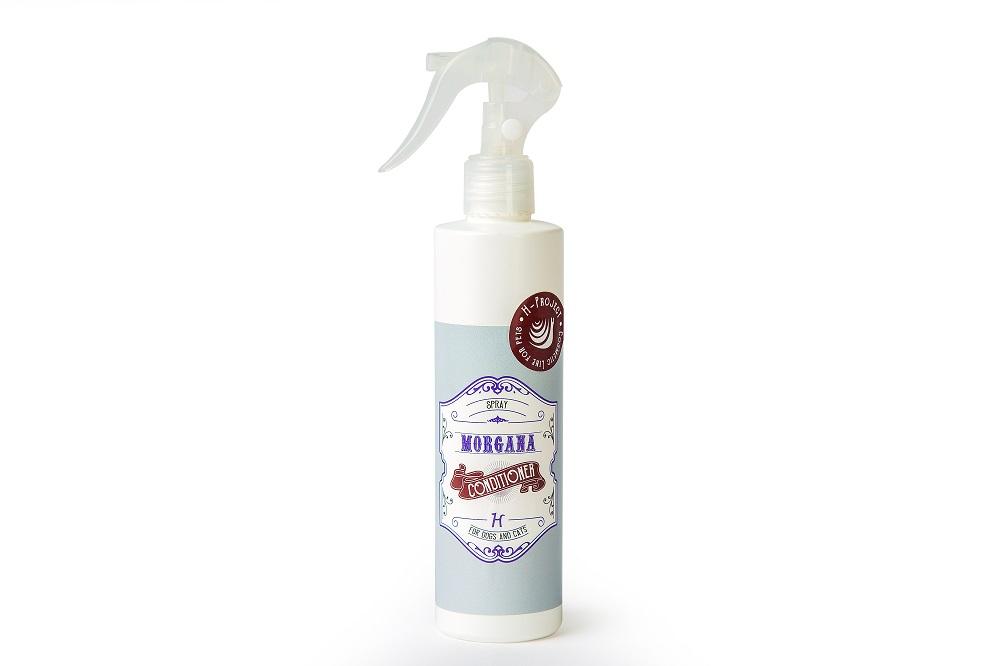 MORGANA CONDITIONER SPRAY 250ml
€35.00
Morgana magia dall'immediato tocco molto ricco e cushiony. After feel nutriente, leggermente glossy, vellutato e persistente. Condizionatore spray ad uso professionale con formulazione ideale per combattere i nodi. Ripara i danni causati da agenti chimici ed ambientali. Agisce come scioglinodi per liberare il manto dai feltri prima del trattamento detergente, facilitando lo slanamento grazie ai suoi elementi altamente ammorbidenti e ristrutturanti. Prepara con sostegno il mantello al bagno, struttura il pelo fine, secco e sfibrato. Ottimo antistatico e condizionatore.
MODO D'USO: Nebulizzare il prodotto direttamente sul manto in muta, sul nodo o volendo su ogni mantello da lavare. Lasciare agire alcuni istanti assicurandosi una perfetta azione nelle zone desiderate.
Flacone 250ml
Morgana magic with a very rich and cushiony feel. Nourishing, slightly glossy, velvety and persistent after feel. Spray conditioner for professional use with an ideal formulation for fighting knots. Repairs damage caused by chemical and environmental agents. Acts as a knot remover to free the coat from felts before cleansing treatment, facilitating shedding thanks to its highly softening and restructuring elements. It sustainably prepares the coat for bathing and structures fine, dry and brittle coats. Excellent antistatic and conditioner.HOW TO USE: Spray the product directly on the coat under moult, on the knot or, if desired, on each coat to be washed. Leave to act for a few moments to ensure perfect action in the desired areas.
Bottle 250ml