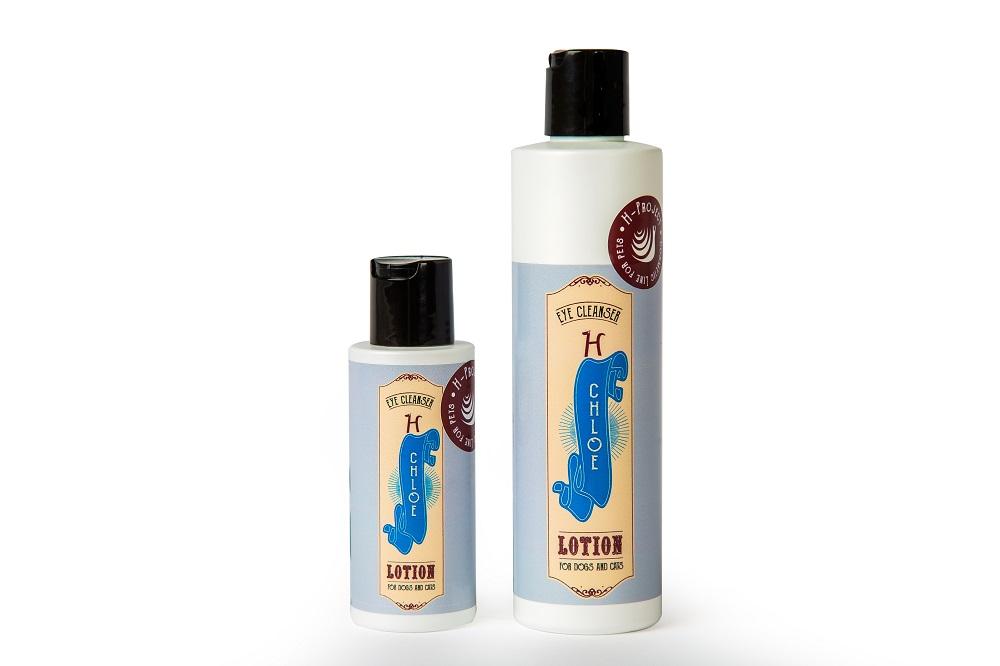 CHLOE' EYE CLEANSER 250ml
€25.00
Lozione perioculare ad altissima concentrazione di estratti vegetali che, grazie alla loro composizione, può essere usato nelle zone circostanti l'occhio. Consigliato per tutte le razze canine e feline. È un detergente naturale studiato appositamente per pulire la zona del contorno occhi ed attenuare gli aloni rossastri del dotto lacrimale. Agisce molto delicatamente grazie all'azione calmante e lenitiva degli estratti vegetali e del composto di tensioattivi a spiccata azione addolcente.
Principi attivi:
1- Estratto di camomilla: azione emolliente ed addolcente, per pelli sensibili e per pelo secco e disidratato.
2- Sodium cocoamphoacetate: tensioattivo delicato a base naturale
INDICAZIONI:
L'uso regolare allevia la lacrimazione ed attenua gli aloni rossastri che si formano nel dotto oculare. Igienizza il contorno occhi e attenua la lacrimazione. Consigliato per tutte le razze canine e feline. Il prodotto non è un collirio.
MODO D'USO:
Detergere la zona perioculare con Chloe aiutandosi con una garza o con un dischetto di cotone, ripetere giornalmente l'operazione per una perfetta igiene e per un aspetto estetico migliore.
Flacone 250ml
A periocular lotion with a very high concentration of plant extracts that can be used around the eye due to its composition. Recommended for all dog and cat breeds. It is a natural cleanser specially designed to cleanse the eye area and soften the reddish halo of the tear duct. It acts very gently thanks to the calming and soothing action of plant extracts and is composed of surfactants with a marked softening action.
Active ingredients:
1- Chamomile extract: emollient and softening action, for sensitive skin and dry, dehydrated hair.
dehydrated hair.
2- Sodium cocoamphoacetate: mild surfactant with a natural base
INDICATIONS:
Regular use relieves tearing and reduces the reddish haloes that form in the ocular duct. Sanitises the eye contour and alleviates tearing. Recommended for all dog and cat breeds. The product is not an eye drops.
DIRECTIONS:
Cleanse the eye area with Chloe using gauze or a cotton pad, repeat daily for perfect hygiene and a better appearance.

Bottle 250ml